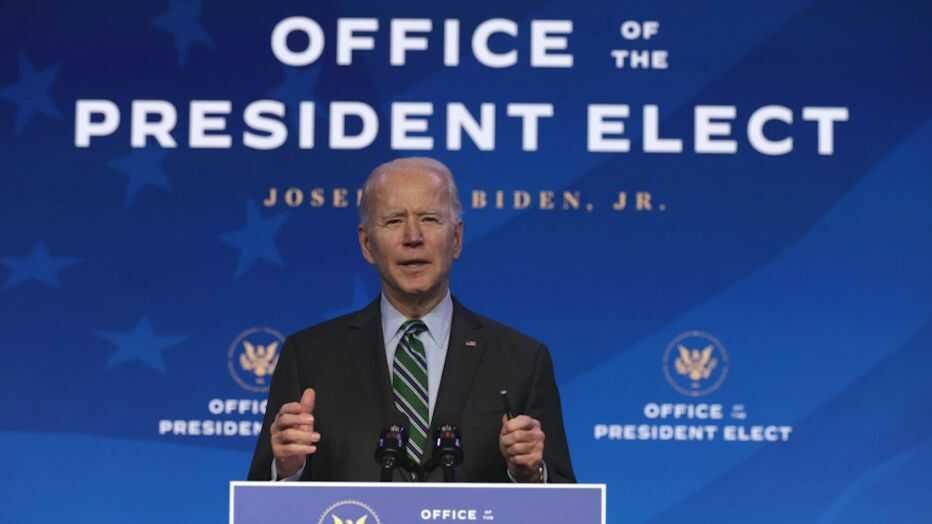 US President-elect Joe Biden is reportedly planning to unveil an immigration bill in his first days as President as he hopes to offer an eight-year path to citizenship for an estimated 11 million people living in the U.S. without legal status.
Biden will announce legislation on his first days in office to provide a path to citizenship for millions of immigrants in the United States illegally, according to four people briefed on his plans.
The legislation will see Biden deliver a major campaign promise to the Latino voters and other immigrant communities after four years of President Donald Trump's restrictive policies and mass deportations.
During his election campaign, Biden called Trump's actions on immigration an "unrelenting assault" on American values and said he would "undo the damage" while continuing to maintain border enforcement.
Under the legislation, those living in the U.S. as of Jan. 1, 2021, without legal status would have a five-year path to temporary legal status, or a green card, if they pass background checks, pay taxes and fulfill other basic requirements. From there, it's a three-year path to naturalization, if they decide to pursue citizenship, Time reported.
For some immigrants, the process would be quicker. So-called Dreamers, the young people who arrived in the U.S. illegally as children, as well as agricultural workers and people under temporary protective status, could qualify more immediately for green cards if they are working, are in school, or meet other requirements, the report said.
The bill will reportedly address some of the root causes of migration from Central America to the United States and provides grants for workforce development and English language learning.
Biden is expected to take swift executive actions to reverse other Trump immigration actions, including an end to the prohibition on arrivals from several predominantly Muslim countries.
"This really does represent a historic shift from Trump's anti-immigrant agenda that recognizes that all of the undocumented immigrants that are currently in the United States should be placed on a path to citizenship," said Marielena Hincapie, executive director of the National Immigration Law Center, who was briefed on the bill.
If successful, the legislation would be the biggest move toward granting status to people in the country illegally since President Ronald Reagan bestowed amnesty on nearly 3 million people in 1986.
Join Whatsapp for latest Update