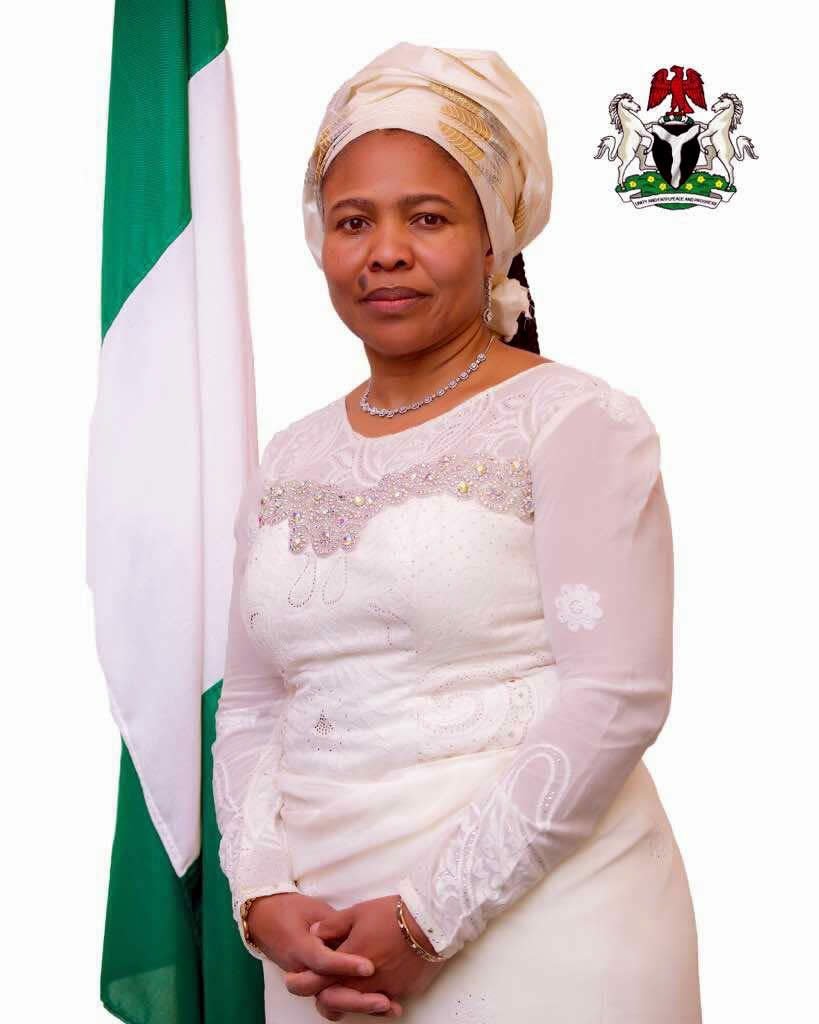 President Muhammadu Buhari has named Dr. Uzoma Emenike as Nigeria's Ambassador-designate to the United States of America.
Emenike from Abia state is currently the Nigerian Ambassador to Ireland, with concurrent accreditation to Iceland.
With her new role, Dr. Emenike will be replaced by Obiezu Chinyerem at the embassy in Dublin, the capital of Ireland.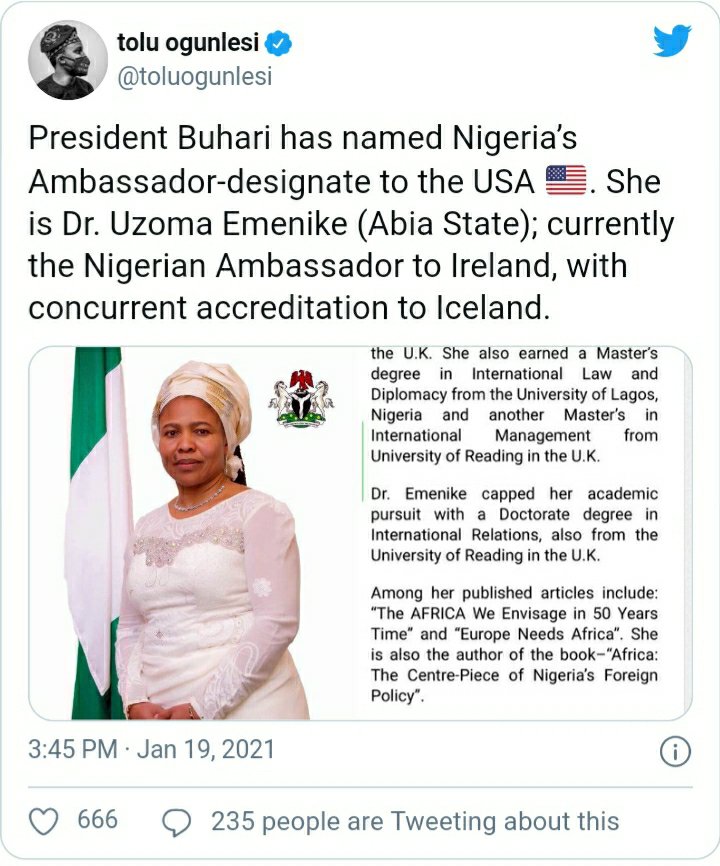 With her appointment, Dr. Emenike has made history as the first female Nigerian ambassador to the USA.
Emenike is a recipient of two bachelor's degrees, two master's degrees, and a doctorate.
She holds a B.Sc. in Sociology and Anthropology from the University of Maiduguri, and an LL.B. from the University of Reading in the United Kingdom.
She also earned a master's degree in International Law and Diplomacy from the University of Lagos (UNILAG) and another master's in International Management from the University of Reading.
Dr. Emenike capped her academic pursuit with a doctorate in International Relations, also from the University of Reading.
The 55-year-old joined Nigeria's foreign service over 30 years ago.
Aside from her role as a foreign diplomat, Dr. Emenike is also a writer with a host of published works.
She is married to Ikechi Emenike, an All Progressives Congress chieftain, and ally of President Buhari. Their union is blessed with four children.
Join Whatsapp for latest Update