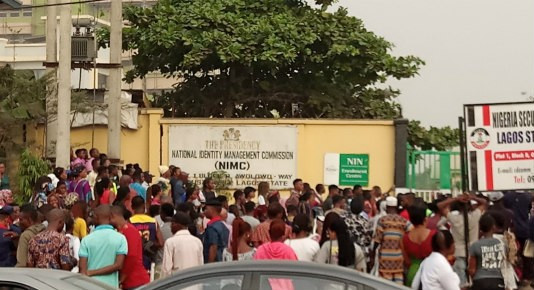 Members of staff of the National Identity Management Commission (NIMC) in Lagos State have gone on strike.
According to the striking workers, they decided to take this action to press home their demand for better welfare packages from the government. According to the workers, the recent increase in the number of visitors at their different offices and stations for registration of National Identification Number (NIN) has caused a lot of stress for the workers. The aggrieved workers say they need to be paid more for conducting the exercise which he described as an extra duty.
They also accused the government of not putting in place measures to ensure their safety while carrying out their duties. They decried the lack of protective kits at the office, saying they could get infected with COVID-19 as they attend to hundreds of residents daily.
Join Whatsapp for latest Update