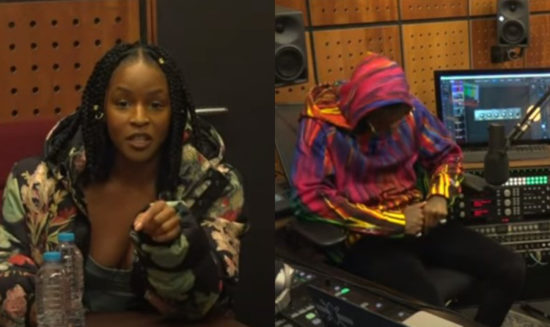 Wizkid Ayo attempts to teach Nigerian Born British presenter, Julie Adenuga, Yoruba. He gave some lessons to the Apple Music Beats 1 global radio host during a live 'Youtube Original' live interactive performance on Starboy TV.
Julie, while struggling with the lines from Wizkid's latest album, asked Wiz to give her some Yoruba Basics, and it was a hilarious moment.
The show host who Adenuga wrote and presented Skepta's 'Greatness Only' documentary for Noisey, also says she needed an online Yoruba Teacher.
Her talents have been noted and recognized with mentions in Forbes 30 under 30, NME's 500 Most Influential People in Britain, and in Debrett's 500 List: Music, with a feature in Fader quoting Apple dubbing Adenuga as one of London's most vital tastemakers.
Join Whatsapp for latest Update