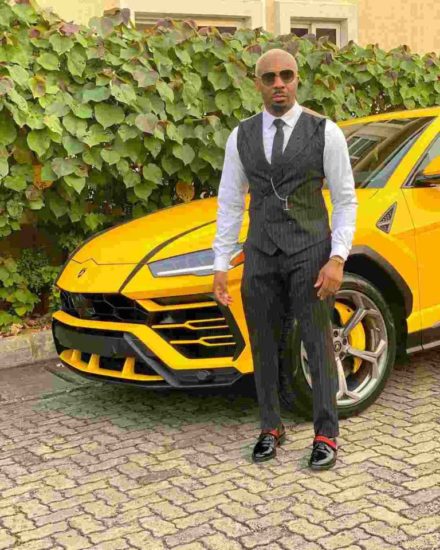 Popular socialite, Pretty Mike has encouraged fathers/husbands to often visit their wife's workplace as a way of looking out for possible infidelity.
This is coming following a number of infidelity cases that is trending on social media which struck the issue of conducting DNA tests on children to avoid paternity fraud.
According to the self-acclaimed Pretty Mike of Lagos, it's advisable to do a once in a while facial investigation of a woman's male co-workers to avoid fathering a child that is not ones.
In a post via his Instastory, the billionaire nightclub king wrote;
"Sometimes, it is goo to visit your wife's workplace to see if your kids look like any of her colleagues."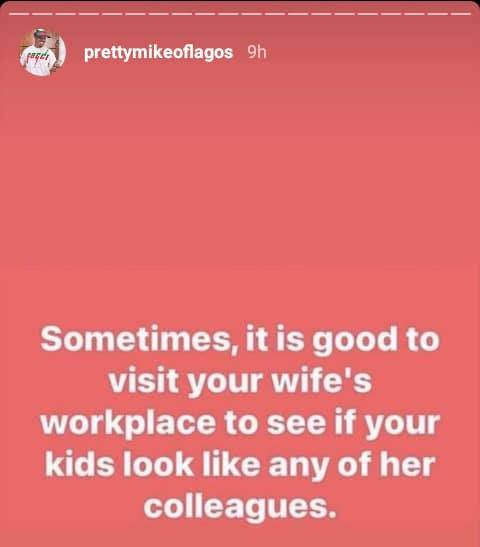 Join Whatsapp for latest Update