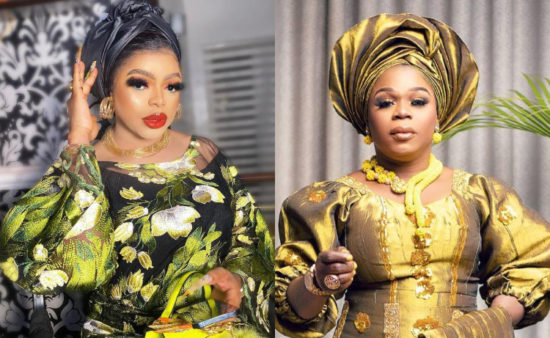 An upcoming cross-dresser, Michelle Page has taken to social media and challenged his senior colleague, Bobrisky, to a 'no makeup' contest.
Michelle Page drew the battle line in a video he posted on his Instagram page on Tuesday, February 23.
Michelle said he looks beautiful even without makeup. However, he said such is not the case with Bobrisky. He challenged him to come out without wearing makeup on his face or using any filter in his video uploads.
Well…it appears the battle of the cross-dressers is finally upon us as as we patiently await Bobrisky's savage reaction.
Michelle Page wrote; "I challenge @bobrisky222, The Nigeria Barbie to come out without makeup, I want her to come out without editing or filter, i will now tell her that i am her m4other."
Watch video below…
Join Whatsapp for latest Update