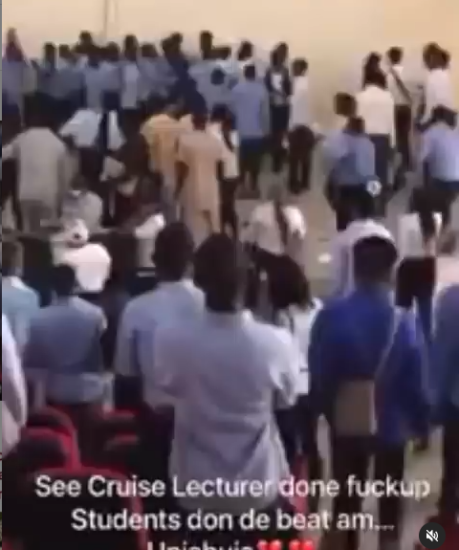 A video making rounds online captured moment a University of Abuja lecturer was allegedly beaten by Banking and Finance students for reportedly collecting their answer scripts 45 minutes into a 3-hour exam.
It was alleged that the exam which was supposed to last for 3 hours was cut shut to 45 minutes for no reason, provoking the students to anger.
Watch the video below…..
University of Abuja students beat lecturer for ordering students to submit their papers forty five minutes before time.

Smart adeyemi
Buhari pic.twitter.com/fnTPS2SOdm

— Gistaroundyou (@gistaroundyou) February 24, 2021
Join Whatsapp for latest Update