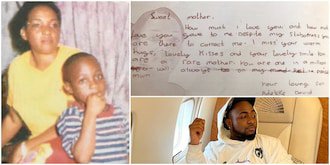 Popular Nigerian singer David Adeleke aka Davido may have lost his dear mother years ago but it is evident that she will forever hold a special place in his heart.
Just recently, the music star took to his page on Twitter with a post that sparked emotional reactions from members of the internet community.
The singer in his post disclosed that he stumbled upon a note he had written as a little boy after his mother left the world.
In the heart-melting note, Davido expressed how much he loves his mother and how he misses her hugs, kisses and smile.
How much I love you and how much love you gave to me. Despite my stubbornness, you are there to correct me. I miss your warm hugs, lovely kisses and lovely smile. You are a rare mother. You are one in a million. You will always be on my mind. Rest in peace mom."
Davido also accompanied the post with a throwback photo of him and his mother.
Check out the tweet below: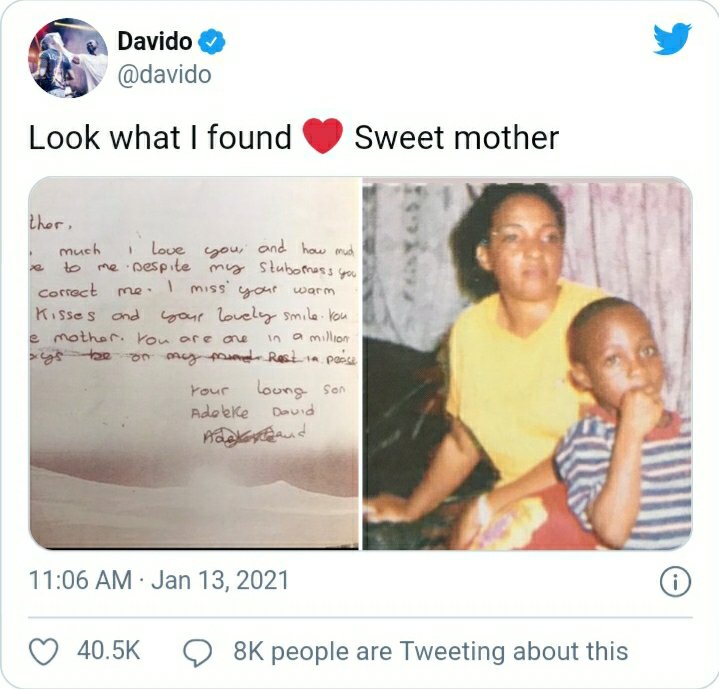 Join Whatsapp for latest Update