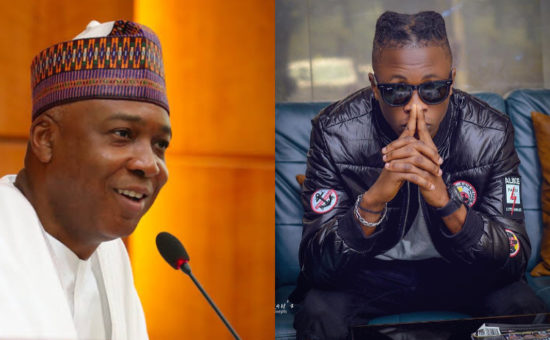 Laycon has criticized Bukola Saraki for posting about #EndSARS protest on Twitter on Sunday but snubbed the protest when he was Senate president in 2017.
Bukola in his tweet called on the government to listen to the cry of Nigerians and take action.
He wrote; My words are written with a sense of responsibility for the prosperity and protection of the nation. If some willingly try and misunderstand my words below, so be it, as the matter is too important and above individual vanities.
But Laycon didn't forget that Bukola Saraki snubbed the same protest in 2017 when he was senate president.
Laycon gave him a quick reminder.
#EndSars trended for days in the month of December 2017 when you were the Senate President Sir, the internet was filled with it and you didn't do anything about it. These bitter fruits are now ripe because you refused to do anything about the trees.
Red heart+Electric light bulb #EndSARS #RipJimoh