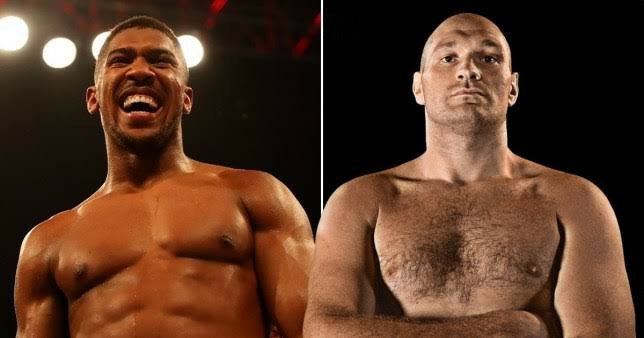 With a super-fight between the Brits now closer than ever to materialising, Joshua, 31, said: 'All I wanted was his Rolex watch. He said before that spar (to Boxing News), "If you can beat me up or knock me out, you can have my Rolex watch".
'I was hungry then and I am even hungrier now. It was a good spar. I didn't really know too much, it was just passion. Now I have some boxing IQ and passion, I know it will be a great fight.
'There was a Rolex but now there is an even bigger pot of gold at the end of this rainbow and I want to take his head off his shoulders when that fight happens.'
Joshua, the IBF, WBA and WBO champion, added: 'After the Pulev fight I didn't want to do any interviews – less talk and more action. I stood by that. But now that we're talking about it, a week or so after, and I'm ready, I'm keen. If that fight happens I'm sure that I'll win. How close are we? I promise you conversations are happening. We're definitely looking at the landscape. But until you hear it from me, don't buy into anything.
'I'm taking my time – because there has been a lot of back-and-forth for years. I've been chasing this road to undisputed and when the time is right I'll announce it and I'll have my mind fully focused on the job at hand.
'The offers will be made, substantial offers. I'm looking more optimistically as if it will happen to be honest with you. He should take this fight with both hands.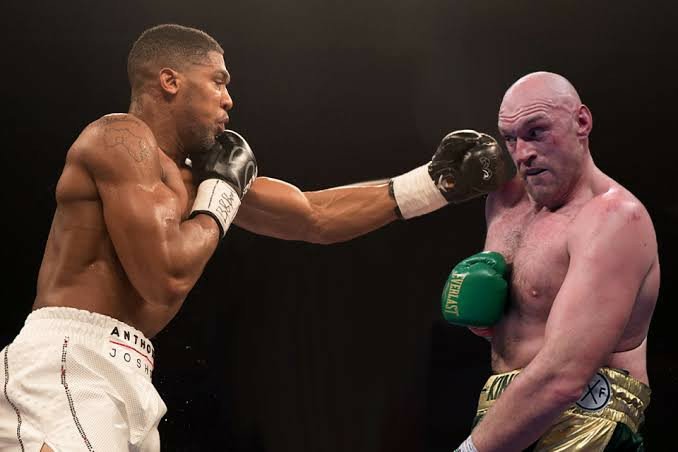 'I promise you this: I will put in a serious offer to fight Tyson Fury and if he's serious himself, he will take it. If he's not I will fight (Oleksandr) Usyk and leave it there.'
Heavyweight boxer, Usyk is among the problems around the fight for the undisputed title, given the Ukrainian is the mandatory challenger for Joshua's WBO belt.
With the WBO currently holding Joshua to his obligation to fight Usyk next, Joshua could have to vacate the belt in order to complete negotiations with Fury.
Asked about giving up one of his titles, Joshua said: 'The belts do make it special but I feel like the cries from the public are just for me to fight Tyson Fury.
'I am the sort of guy who will let my team just put a social media poll and whatever the fans vote, I will do. If they want to see me fight Fury, and I have to relinquish… There is nothing more in it than me wanting to compete against the best.
'If that is Tyson Fury, then fine. If they want me to fight Usyk, and get him out of the way, then fine. I believe I will beat Usyk and then Tyson Fury can happen at the end of the year. Either way, I am just doing my next couple of fights next year on what the public wants me to do.'
In terms of his future, Joshua indicated he has a point in mind for when he will retire.
He said: 'I have a time frame, I want to go to around 38.
'I am not just looking at Tyson Fury, but how long I can give to the sport. What more do I have to give? I am young and fit, I don't do anything else so boxing is fun for me and keeps me busy.
'Tyson Fury is a good challenger, someone to help me progress, he will be a great learning fight. And, once that is done, I will go on competing with the best, challenging myself and making history.
Join Whatsapp for latest Update