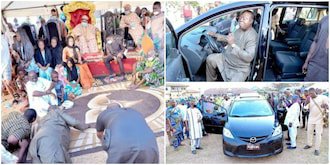 Nigerian monarch, Oba Lamidi Adeyemi III, recently made the day of popular Yoruba praise singer, Sulaiman Ayilara Aremu.
Aremu who is also known as Ajobiewe was gifted a new car by the Alaafin of Oyo.
Ajobiewe has been known to be very talented in his craft of praise-singing and has even reportedly moved powerful leaders to tears with his words.
The griot was finally recognised and appreciated by the Alaafin of Oyo who deemed him fit for a new car gift.
Trust BethNews on Facebook shared photos from the moment the talented singer was presented with his gift and he was obviously full of appreciation.
Ajobiewe was seen sitting inside his new ride as he addressed the crowd with a microphone. He also prostrated to the king to show his gratitude and posed for photos with the queens of the kingdom.
See the photos below: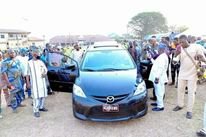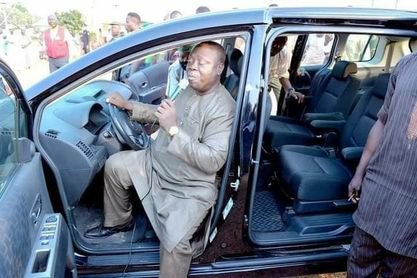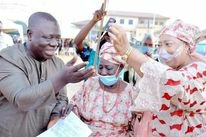 Join Whatsapp for latest Update